For Overseas Customers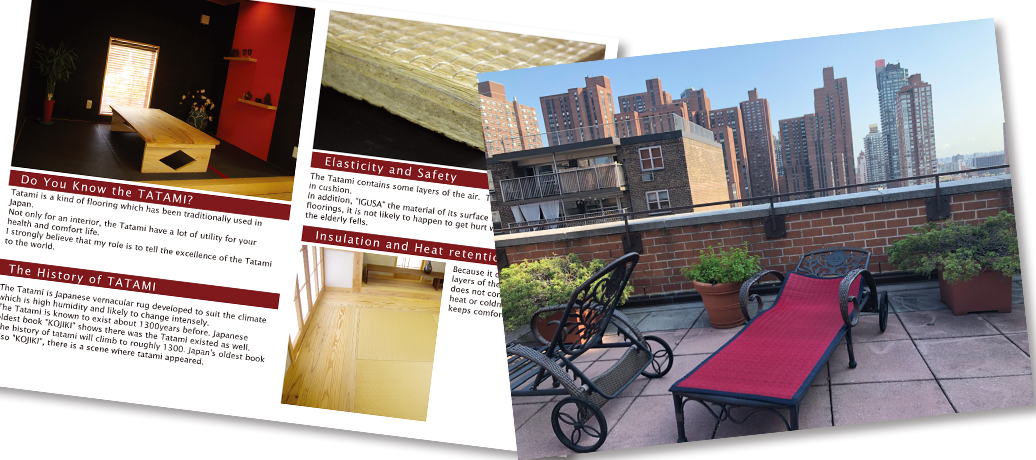 Do You Know the TATAMI?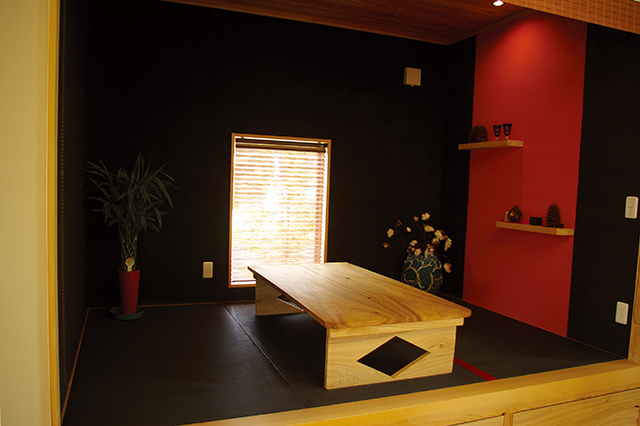 Tatami is a kind of flooring which has been traditionally used in Japan.
Not only for an interior, the Tatami have a lot of utility for your health and comfort life.
I strongly believe that my role is to tell the excellence of the Tatami to the world.
The History of TATAMI
The Tatami is Japanese vernacular rug developed to suit the climate which is high humidity and likely to change intensely.
The Tatami is known to exist about 1300years before. Japanese oldest book "KOJIKI" shows there was the Tatami existed as well.
The history of tatami will climb to roughly 1300. Japan's oldest book also "KOJIKI", there is a scene where tatami appeared.
Elasticity and Safety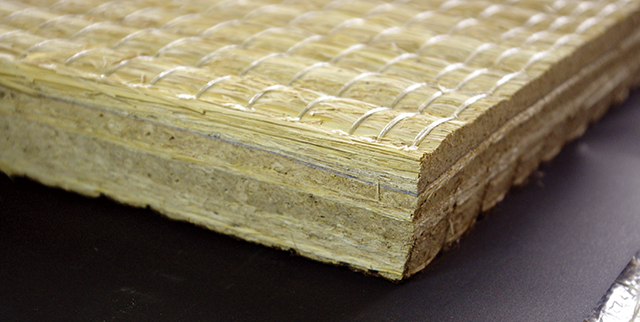 The Tatami contains some layers of the air. Therefore, it is superior in cushion.
In addition, "IGUSA" the material of its surface is softer than other floorings, it is not likely to happen to get hurt when the children or the elderly fells.
Insulation and Heat retention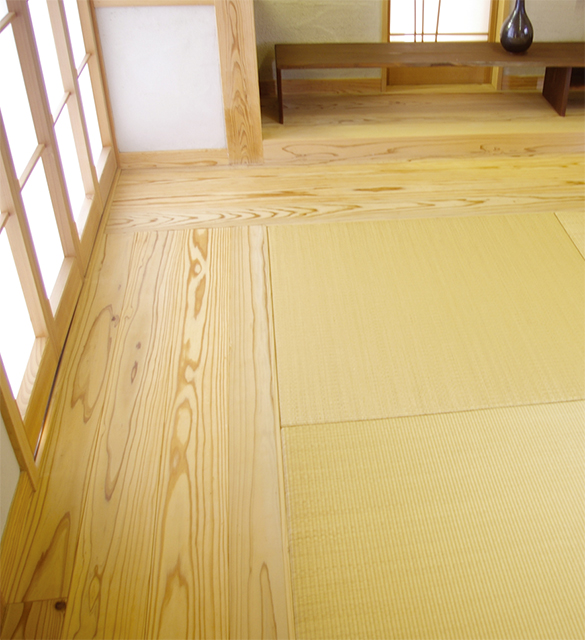 Because it contains some layers of the air, the Tatami does not convey too much heat or coldness. And also, it keeps comfort conditions.
Purification of the Air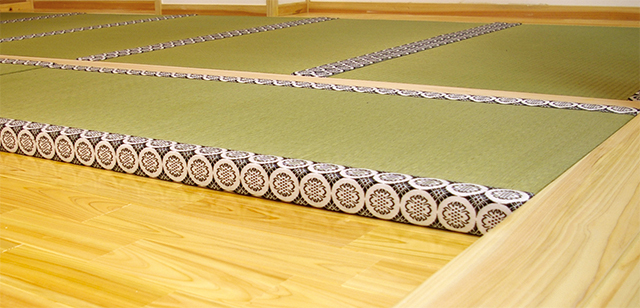 The Tatami is said to adsorb house dusts, formaldehyde or Nitrogen dioxide to purify the air of the Tatami room.
Fragrance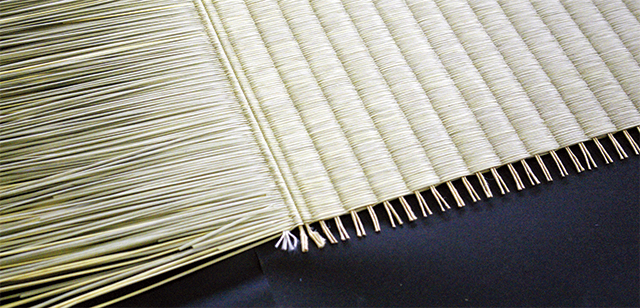 The Tatami has a unique fragrance. It is from scent of hey, the IGUSA and scent of dying soil. This fragrance is said to be graceful and brings a good relaxation to your brain.
Easy to Clean and Hygienic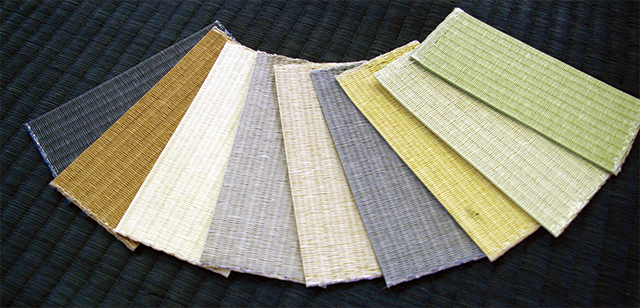 The Tatami is easy to clean. You just need to wipe it with dry cloth.
Some kind of Tatami surface resistant to humidity, and hardly get infested with ticks or get moldy. The surfaces have variation in color, and for now it used in welfare centers, restaurants or educational institutions which are demanded to be absolutely clean.
Tatami mat flooring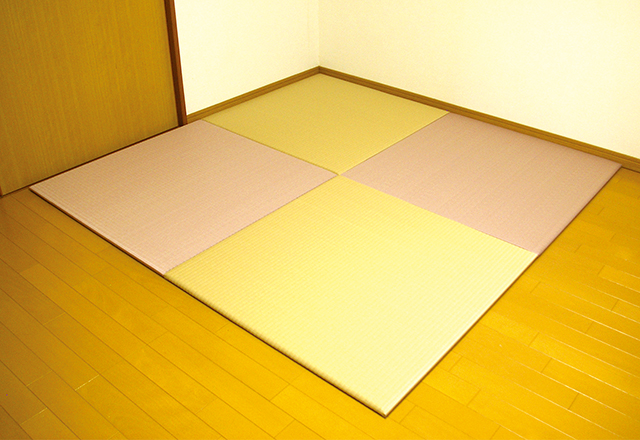 Tatami mats are also used as flooring.
Because the surface is made of material with excellent cushioning and rush "grass" (just as is standard tatami), the flooring is comfortable to bare feet. It is thinner and lighter than normal tatami, but strong and slightly cushioned.
Made with special frames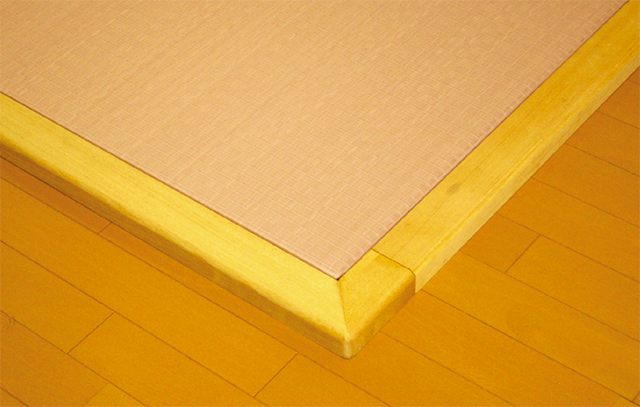 Some tatami mats come in special frames.
They are framed in a size that can be customized to fit one's room.
Tatami is living. It breathes.
To use and maintian tatami mats in good condition, please note the following points .
The fragrance and color of the rush grass straw matting will change over time . Please understand that this is a natural characteristic of the.
Rush grass straw matting absorbs moisture. Because of its powers of absorption, it may, if not cared for properly, it attract mold or mites. Please be careful to keep rooms clean and control the humidity when possible.
The surface of tatami mats is delicate. Do not place heavy objects on it for a long time or drag things over it.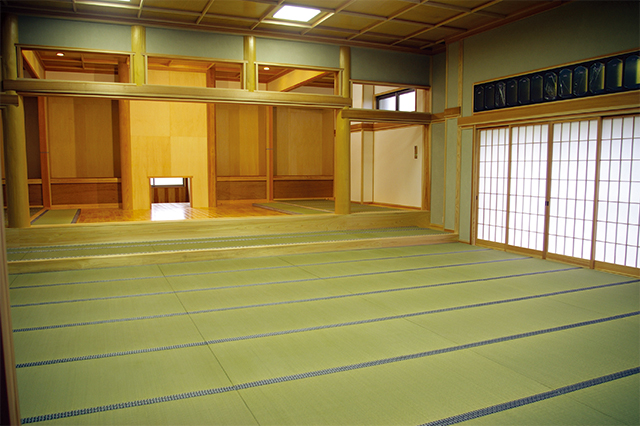 ---